Voip Unlimited has delivered Communications as they should be for over a decade. We maintain a track record of rapid growth due to client recommendations, channel partner referrals and technical excellence.
With our own private network, Voip Unlimited has been recognised as a trusted ITSP. As a result, our strong infrastructure and drive for innovation simplifies technology for Channel Partners across the UK.
Clients of ours include Formula One teams, Healthcare Institutions and Government Agencies.
Additionally, as a central supplier within the Voice over IP market, Voip Unlimited are known for reliability, speed and quality. Our experienced departments continue to design, deliver, install and support to first class standards. However, it is not just our infrastructure in demand, Voip Unlimited are also sought after to bring visions to life. With 360° technical project management, the technical team simplify large voice & data projects.
So that all Channel Partners avoid problems, we have a number of teams who take care of your services. These include, provisioning, development, installation, network monitoring, fraud prevention and support services.
Testimonials
Channel Partner
"I have partnered with a few Teleco's, some are lot bigger and older companies than Voip Unlimited, but working with them I have yet to find any fault in any of their departments. Especially the sales team, they don't just stop after selling, but look after the customer throughout."
Channel Partner
"We've been working with Voip Unlimited for nearly two years and I remain constantly impressed by their attentiveness and professionalism. The services they provide are of the best quality and we've never had cause to complain or even raise a fault."
Formula One
"From a sanity checking, two-way street point of view, it is extremely reassuring to have a supplier with the right technical knowledge for our particular industry. Formula One is unforgiving when it comes to technology, so I needed to use a supplier who could deliver on its promise. Also, many larger providers cannot provide the bespoke solutions offered by Voip Unlimited."
Case Studies
Education
Handsets are deployed easier across the network with the new SIP PBX and management has been simplified with no dependence on outside parties. These benefits leverages the existing investments into the schools high speed LAN.
Sport
By deploying IP across the site, inter-event calls were totally free of call charges, saving the R&A significant call costs and removing the headache of onward charging of call costs to their exhibitors.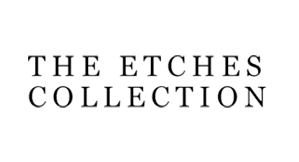 Community
With large connectivity now in the area, many of the residents have the option to benefit from VoIP telephony to offer reliable phone calls in an area of poor mobile signal, the added service also creates a cost saving benefit by removing traditional copper PSTN line rental charges
Our Benefits
Complete without compromise
Our services are renowned for resilience and quality but our prices still remain competitive due to our privately owned network and unquestioned relationships.
Here for you
We are real people, based in the UK and a hidden gem in the industry for reliability, accountability and pace.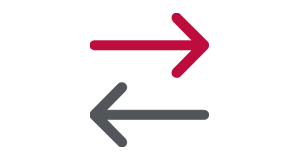 Level playing field
As a channel partner, we understand you need someone who is carrier diverse and neutral, so you can get the best solution for your client at the best price, for your margin.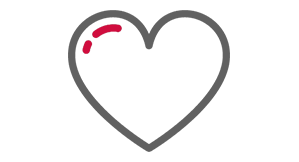 Reliable quality
Our services are fit for many F1 teams who favour our personal touch and unbeatable services.